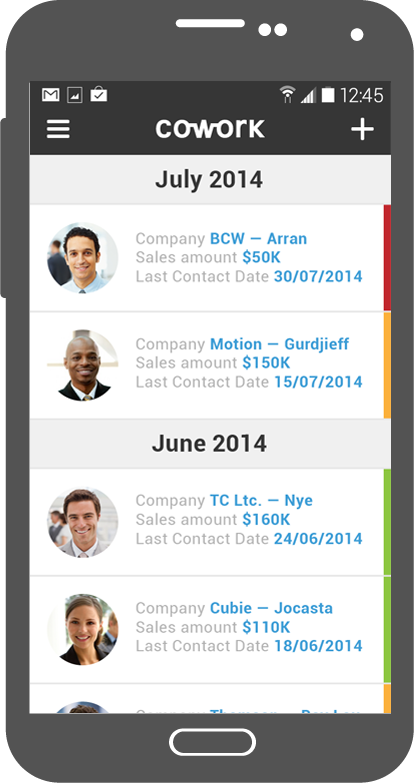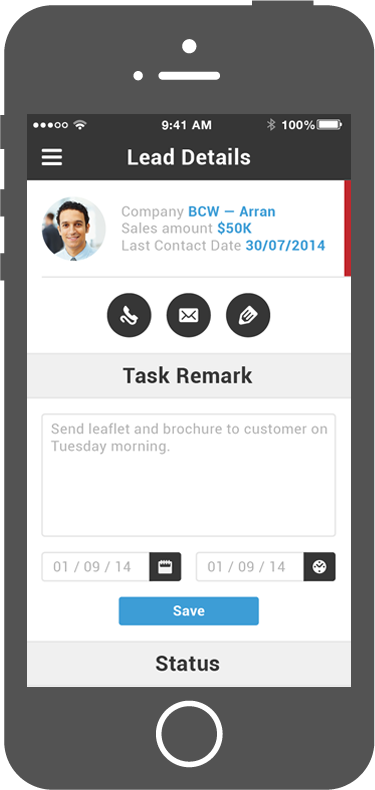 Why you should be using CoWork CRM?
---
Centralized resource management
Product, sales lead & customer information can be managed on one place. Information can be sent to your customers instantly.
---
Chat with team members
Instant messaging with other teammates to discuss sales issues.
Complete records can be checked on web system.
---
Deliver tasks to your team members
Tasks can be embedded into conversation to team-mates.
From now on team-mates can accomplish tasks anytime anywhere
on this one-stop working platform.
---
Wanna try now?